A DuxxBak® Composite Decking Product
Features & Benefits of Optima™ Dekk
OPTIMA™ Dekk effortlessly defies moisture and temperature extremes
OPTIMA™ Dekk has proven to be up to 8 times more resistant to moisture
Patented Blend of Materials – naturally resists mold and mildew
Industry-Leading UV Inhibitors – unmatched color retention
No Wood Filler – defies moisture and prevents end swell
Spans joists at 16″ OC
Extensive R&D – designed to take on the elements, and win!
No Delamination – state-of-the-art capping technology
Proprietary Dual-Embossed Wood Grain – combines striking beauty and superior slip-resistance. Available in five convincing colors
Made in USA with Renewable Resources
Limited Lifetime Warranty
Available in square and grooved edge
Integrated OPTIMA™ Outdoor Living products
Matching screws and hidden fasteners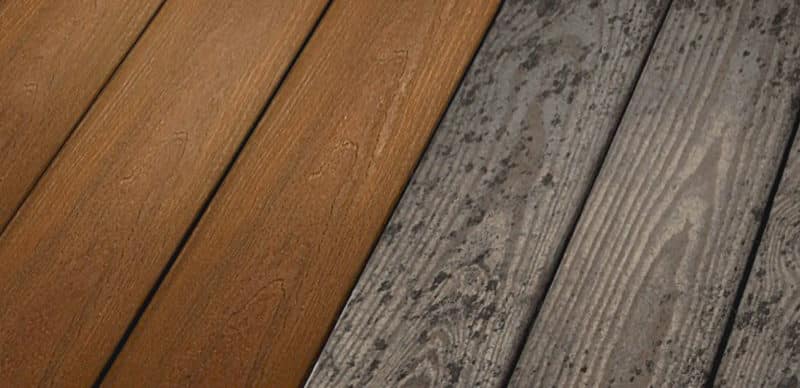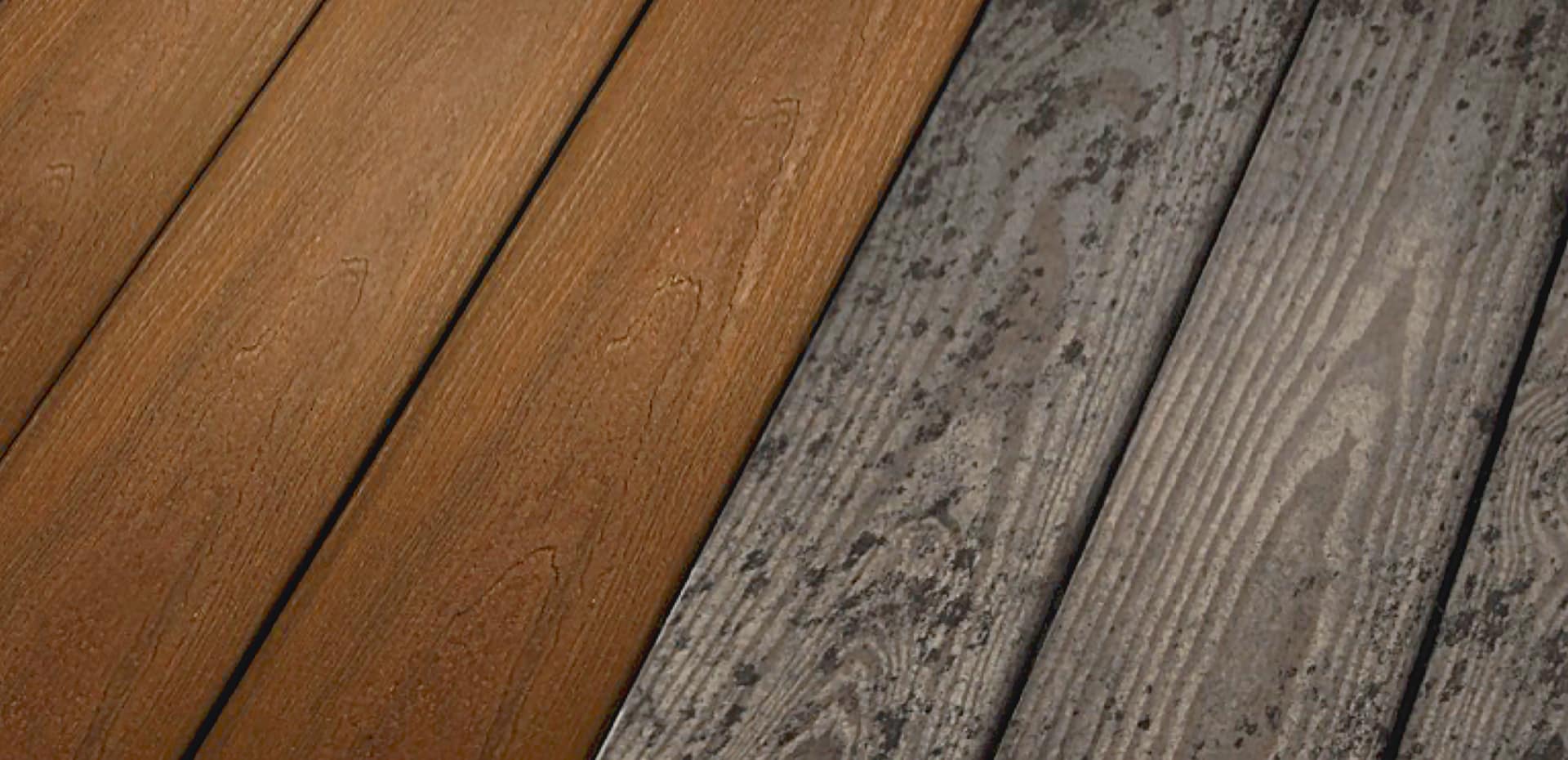 Patented Blend of Materials—naturally resists mold and mildew.



Industry-Leading UV Inhibitors—unmatched color retention.
WHERE SCIENCE MEETS BEAUTY
OPTIMA™ Dekk brings science and beauty together in a new era of manufactured composite deck. Created to answer the issues presented with wood- and PVC-based composite decking materials, OPTIMA™ Dekk uses science-proven ingredients to naturally defy moisture and temperature extremes—two elements that have proven to be the enemy of traditional outdoor products.
Manufactured using all-American, rapidly renewable materials, OPTIMA™Dekk will not rot, as it contains no wood filler to break down with environmental exposure. And because of its patented blend of BioDac®, rice hulls, and virgin High Density Polyethylene, OPTIMA™ Dekk is naturally-resistant to the effects of mold and mildew. We're so sure of our product, we're shipping it with a limited lifetime warranty.
If it's a beautiful composite deck that you're building, you will not find a more dimensionally-realistic wood grain than that which we've designed for our OPTIMA™ Dekk product line. Available in five convincing representations of traditional hardwoods, your guests will be hard-pressed to guess whether your deck is made of wood or manufactured decking.
Products are available for commercial and residential applications.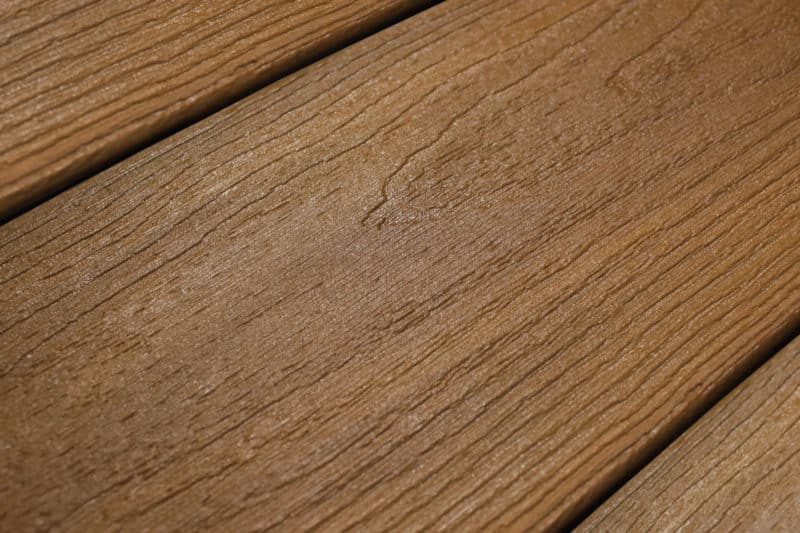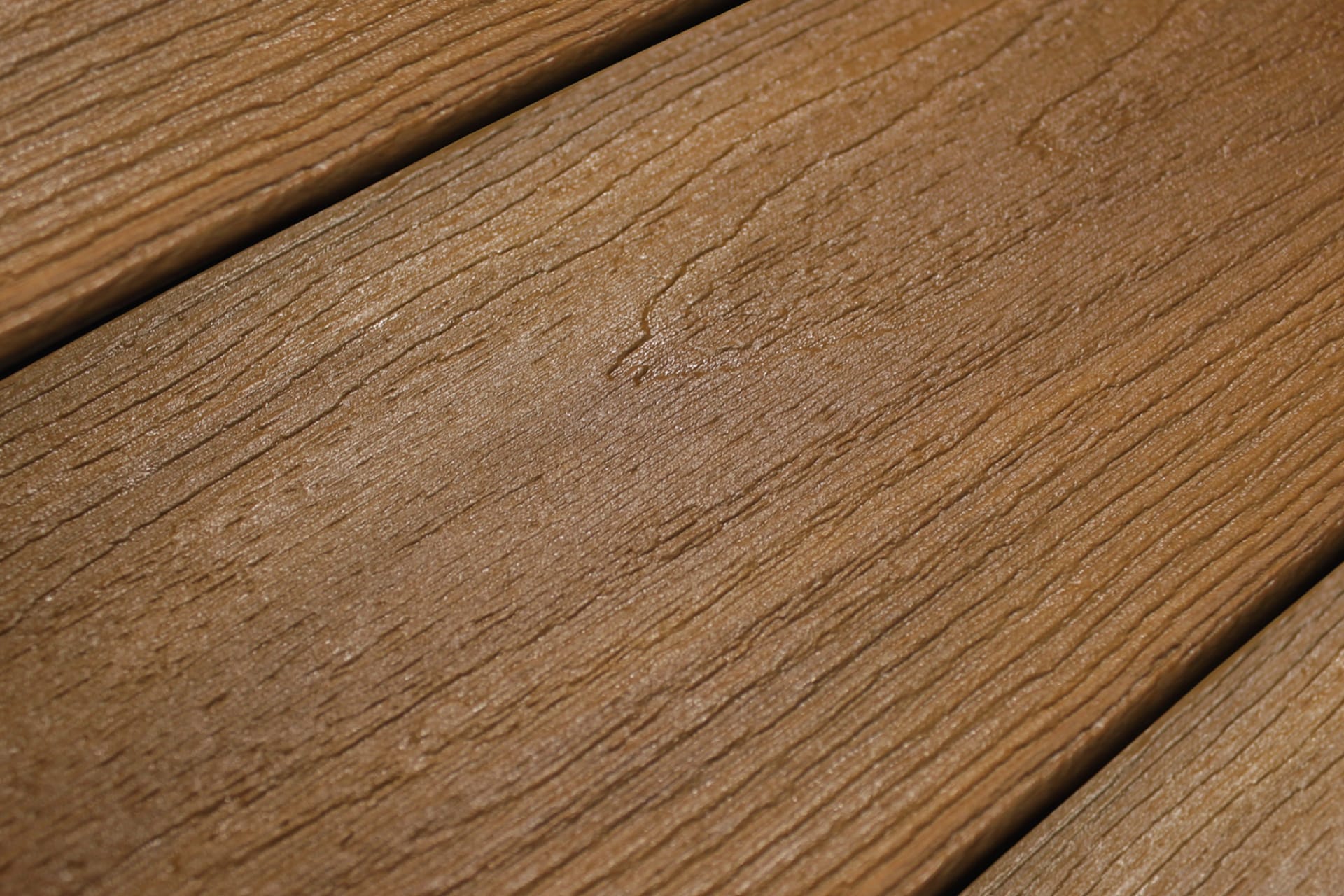 Dimensionally Realistic Wood Grain combines striking beauty and superior slip-resistance. Available in five convincing colors.

GAPPING AND SPACING OPTIMA® DEKK BOARDS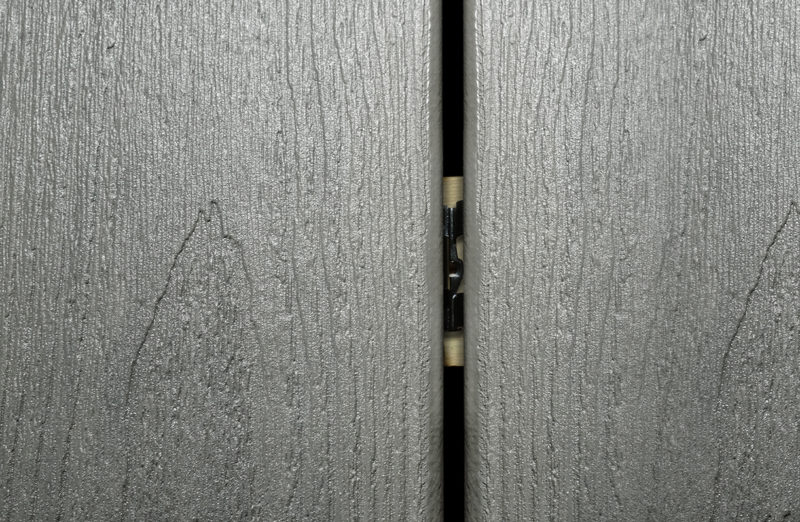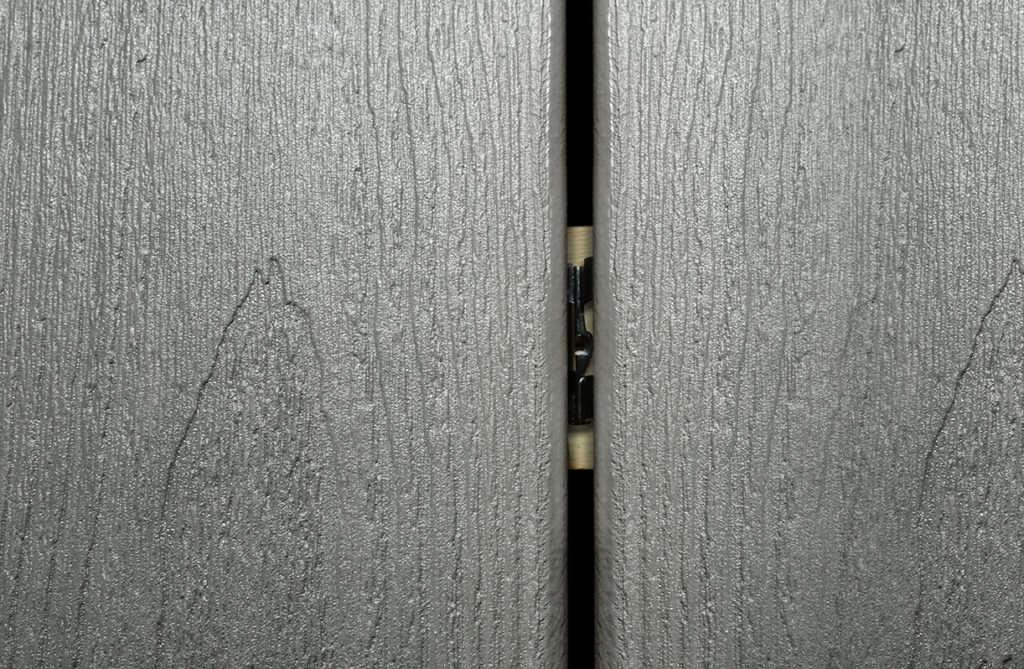 When installing OPTIMA® grooved deck boards, use of genuine OPTIMA® Clips is required, and will provide premium results. OPTIMA® Clips are self-spacing. The gap between boards is 1/4″ and clips will be partially visible. You will need one OPTIMA® Clip per board, per joist. (Plus, we recommend four OPTIMA® screws per board).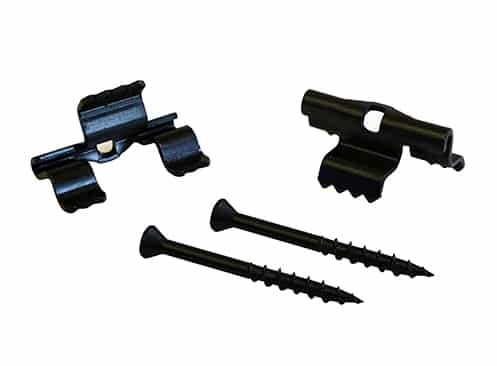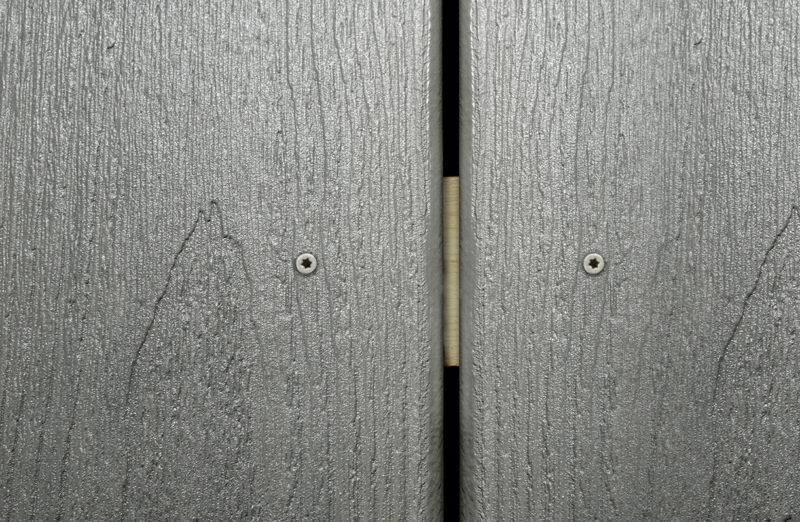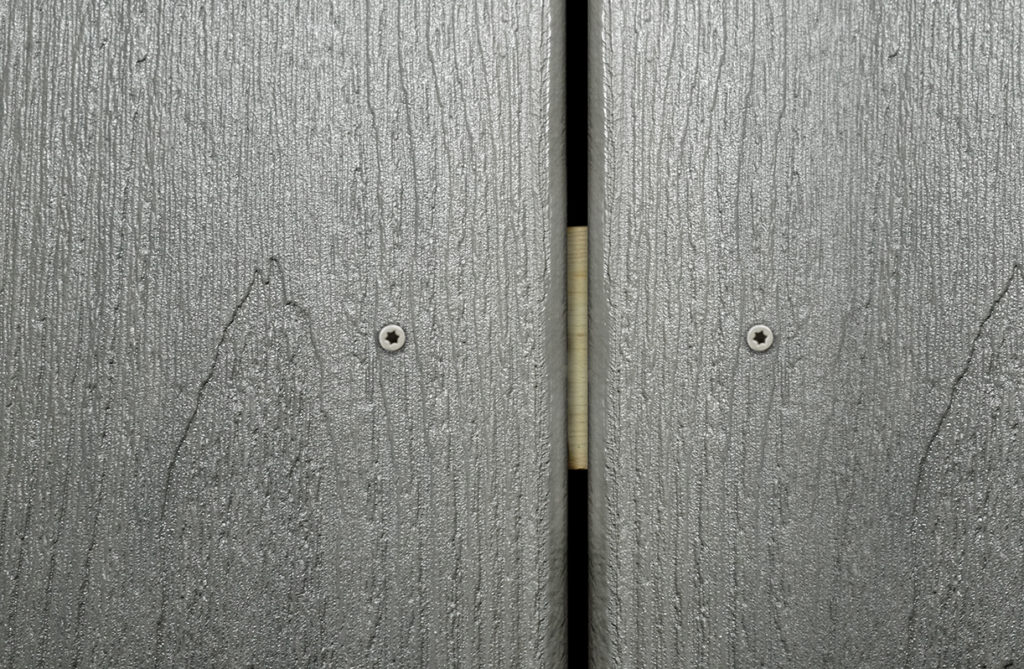 When installing OPTIMA®, edge-to-edge board spacing must be a minimum of 3/16". Square-edge board installation will require color matched OPTIMA® screws and the use of a secondary gapping tool. You will need 2 screws per joist, per deck board, plus 2 additional screws per board (2 face screws at each end).