DuxxBak® Composite Decking Colors & Finishes Available
Whether your deck is a DIY project or you may be working with a designer or contractor to select the best color choice, we have a few tips on choosing the best color below our Armor Cap and Traction Finish colors.  You will also find a helpful link to each of our board's profile page with more details about that specific page and don't forget to check out the cost comparison and savings information you will enjoy with our product.
When it comes to your composite deck's color, DuxxBak® understands how important it is to you that the decking retain the color you chose over time.  Our products are designed and tested to withstand the elements for a long lasting and beautiful deck. Our material science will give you the full details on how we achieve this PLUS other benefits of our composite decking.
Tips For Selecting The Best Color
Color Harmony
Complement Your Home's Color. Don't Forget Contrast!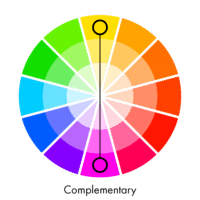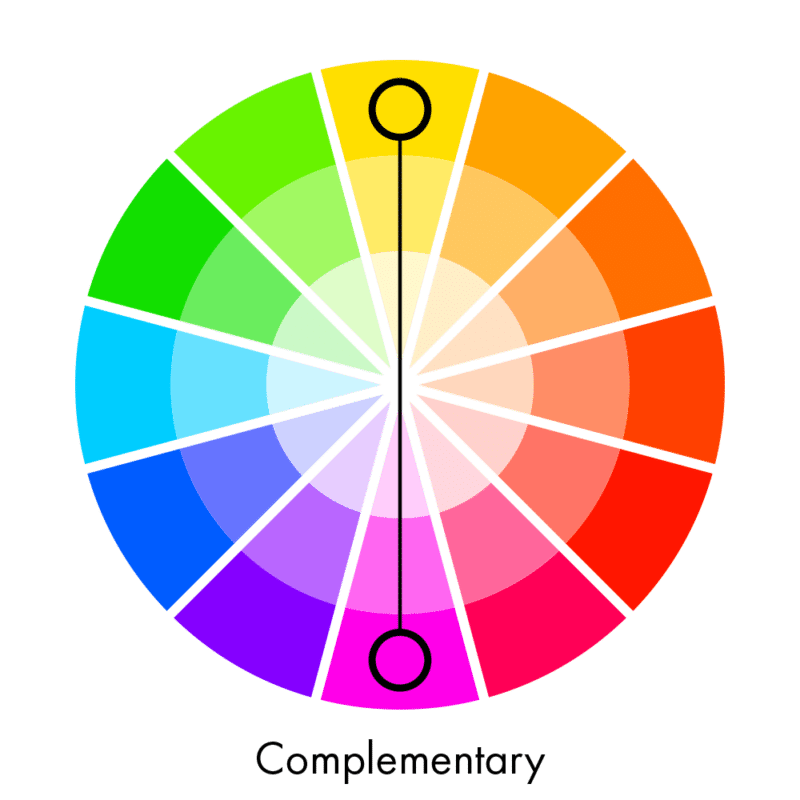 When selecting your deck's color remember to refer to your color wheel background. Complementary colors are two colors that are opposite each other on the color wheel.
Monochromatic or Analagous Combination
Two other color combinations are the monochromatic or analagous.
With a monochromatic choice, you select a color or hue and then combine various shades of that color.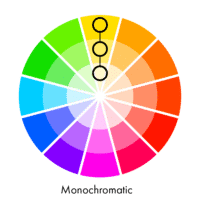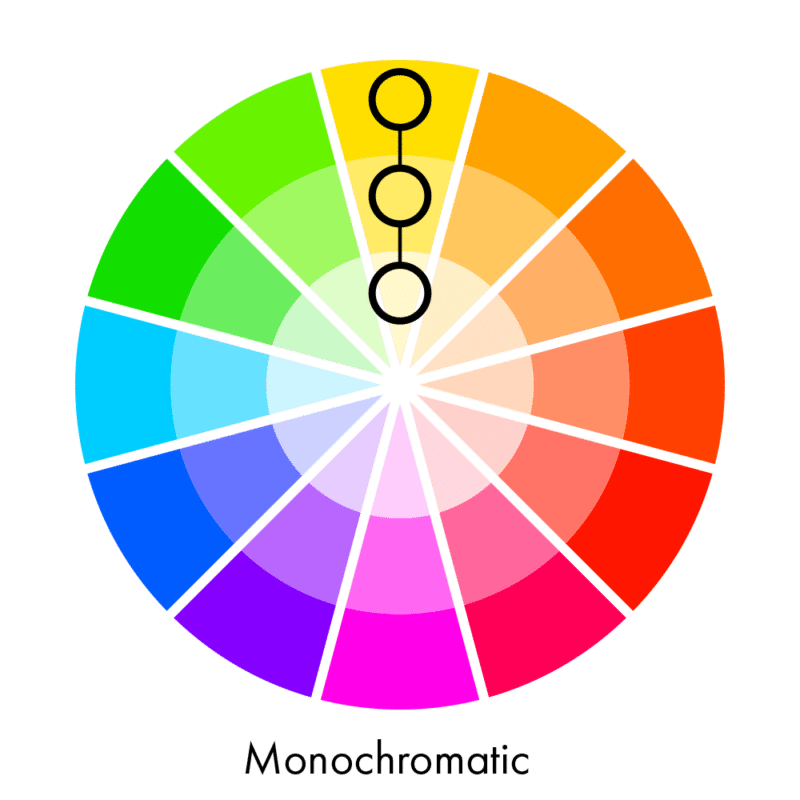 An analagous color combination is the selection of a color and then the two colors next to it on either side of the color wheel.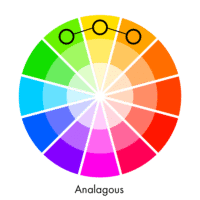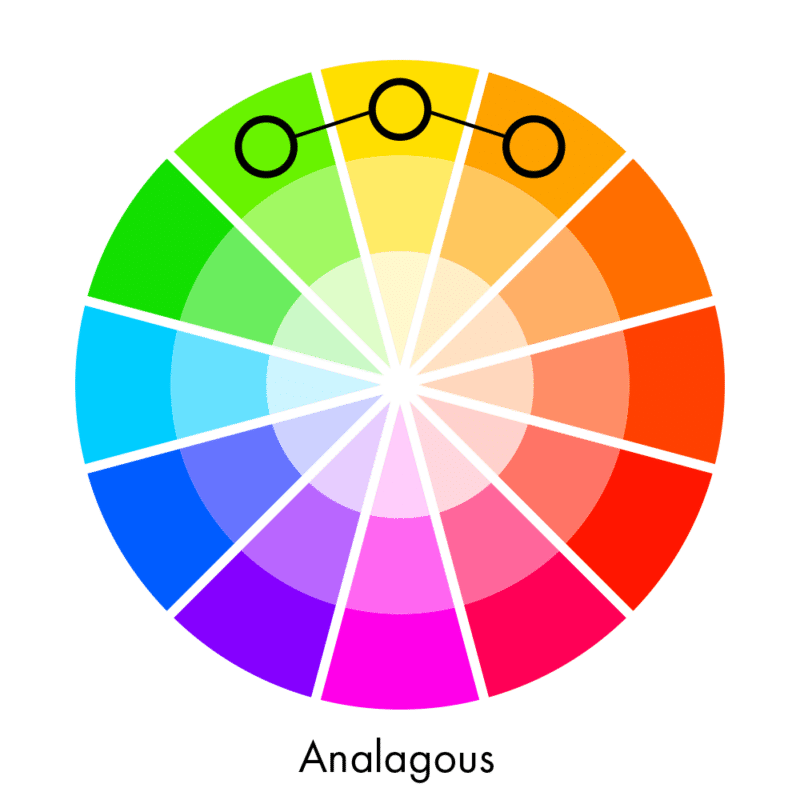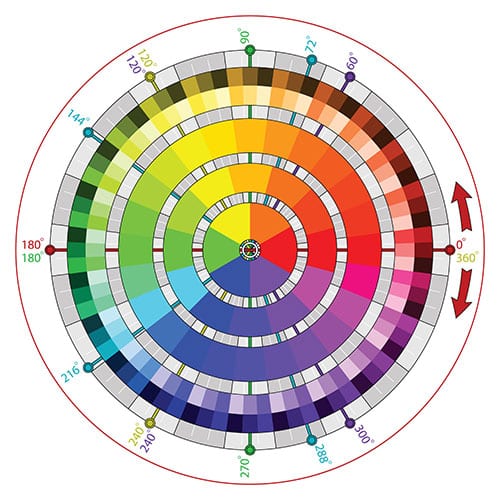 Warm v. Cool
Undertones ~ just like choosing the best colors to complement your skin, composite decking colors also have a warm or cool undertone that can enhance and work well with your home's outdoor color combinations. Take into consideration the trim, color of stone or other wood accents, siding, and doors. You will want to select a color with a similar warm or cool undertone to present your new deck in the best light.
Flow From Inside to Outdoors
One other thing you may want to take into consideration is your internal flooring colors, especially when your deck connects to a doorway which when opened invites you or your guests to flow easily from indoors to outdoors.  Again, watch for complementary, contrasting, and undertones and avoid a disconnect between colors and keep the feeling that everything in and outside of your home all feels as one unit.
Samples!!!
This is a key to success in any project – DIY or hired.  Having a sample of the product is the best way to place it in the environment to ensure your choice is the best option. You'll confirm the colors complement each other, there is enough contrast to please the eye, and as always avoid the too warm v. too cool color choice.  Our samples are available in a size that will help you or your designer be assured of the correct choice.
Finding a Vendor that you can consider a true Partner is rare, but DuxxBak Composite Decking is that Vendor!  Our relationship with DuxxBak is nothing if not special.  Jerry and his team are friendly, professional and the most helpful people that I deal with.  Their products are high quality, competitively priced and they always ship on time!  During this time of inventory outages and long lead times, DuxxBak has always had product ready to ship and this has increased our market share from our competitors.

Their innovative line of products sells themselves and DuxxBak has remedied the issues with composite decking on many fronts! I hold DuxxBak in high esteem as a vendor, but the most important thing is our relationship as friends.
Just wanted to put in a word on the benefits of the Duxxbak decking. It's unique design gives us the capability to offer our customers a dry space under their deck and is much more cost-effective than purchasing and installing a separate under deck system. Additionally,  it is easy to install, colorfast, attractive and gives a solid floor with no visible fasteners. Couple that with one of the best warranties in the business and you have a product that practically sells itself.