Composite Decking Accessories
Our products are purposefully created as a system so that you can mix and match composite decking accessories to create a finished, modern look. All of our accessory parts are available in the same colors that our decking products are available in. We encourage creative combinations especially with the use of our feature strips. There is a lot of opportunity for dramatic and interesting designs and patterns that capture the eye.
Our deck accessories are not just pretty to the eye; they work with the science and practical applications today's projects demand. For instance, the perimeter strip and feature strip allow for hidden expansion & contraction as the climate changes – just one more way we help you Defy The Elements. The majority of fasteners are hidden for a clean finish that extends to the perimeter whether you use fascia or a combination of fascia boards and perimeter strips.
PERIMETER STRIP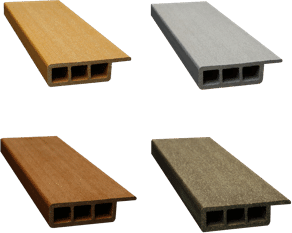 Perimeter strips allow for a finished edge along the outside of your deck. Perimeter Strips will most likely need to be butted to "picture frame" the outer edges of the deck. If the deck has a rail system, it is recommended you butt the perimeter strips at the post.


END CAPS FOR COMPOSITE DECKING
End caps do just that: cap the end of a deck board. They help prevent moisture, dirt and insect infiltration into the hollow center of the deck board. End caps provide a finished look to the end of a deck board. For best results, adhere with our recommended Lexel clear, synthetic rubber sealant.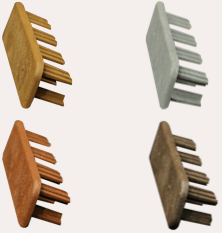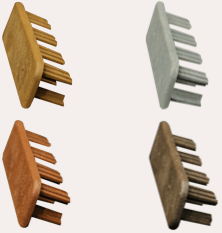 FEATURE STRIP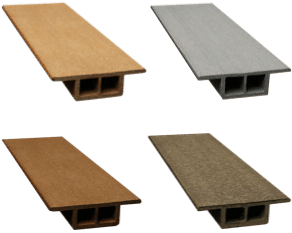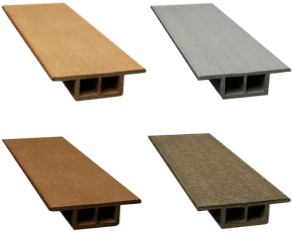 Feature Strips are placed between decking joints. They allow for design "features!" Feature strips are perfect for when you want your deck boards to change direction or creating patterns with multiple colors. Imagine the possibilities!


FASCIA BOARD
Fascia refers to a band or ribbon of decking material that borders the deck below its surface line. You can use fascia by itself to finish the edge of your deck or you can combine it with a perimeter strip. It partially conceals the joists under your deck from view and creates a polished, finished look. It can also add visual contrast if you use a different color than the deck itself.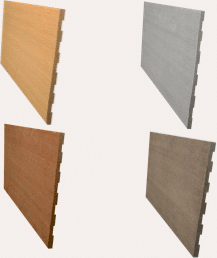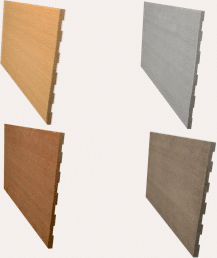 Fascia Board Installation